Ok So Tori and I stayed up quite late figuring out our Eleven and then our Reserves. For now these are who they are. We might change the reserves around a bit.
and yea I will say something about them! lol




Tori players

Phil Bardsley
-He is really mine, but she always picks him before i can. I discovered his wonderful talent and he is one of my Babies. lol



Raul
-Spanish Captain and he Plays for real madrid. How awesome is that?



Fernando Torres
-Sexy. Just plain sexy. How could you not like him!! I mean damn he is sexy!



Gerard Pique
-This is another one of my babies. Adorable. I wont be able to see him play though :(. Hes on loan.



Sergio Ramos
-lol. This guy is another Spainard who is hott!!!



Fabio Cannavaro
-yea Italian Winner. Captain. Whatever.



Alan Smith
-he has one of the nicest bodies i have ever seen. I love him!



Gabriel Heinze
-Argentina. United. Plays for both. He hasnt played since like last year.



Edwin van der Sar
-One of the best goalkeepers ever. I had him last time. I think. lol



Rio Ferdinand
-Ok I had rio last time. Though he should have been with me agiani gave him up.



Phillipe Senderos
-Too ugly for you guys to see his pic. Seriously I dont want you guys to die.


Reserves


Iker Casillas
-Spanish



Andriy Shevchenko
-He went from I like him to I HATE HIM!



Ryan Giggs
-Awesome! Love him!



Francesco Totti
-Dont really care.



Hernan Crespo
-Good move from Chelski to Inter



Maxi Rodriguez
-Saw him in the world cup and was really amazed.



Miroslav Klose
-german. Good



Owen Hargreaves
-Not too exited about the rumors of him coming over. He ok i guess.



Joe Cole
-Fantastic England Player. Hate him chelsea player.



Theo Walcott
-Too young for me to decide. Havent really seen him play



Clint Dempsey
-Good American Player

My players


Wayne Rooney
-My Fave player. He will be one of the best!



Francesc Fabregas
-Cesc. Sexy, Sexy, Sexy



Giuseppe Rossi
-Italian Hotness... And all mine! Another Baby from MU



Cristiano Ronaldo
-Sexyness all around. lol.



Michael Owen
-Hes imjured so yea.



Carlos Puyol
-Surpurprised me as one of the best defenders in the WC



Keiran Richardson
-Another MU Baby. Doesnt really get a chance, but when he does he does great!



Paul Robinson
-Awesome Goalkeeper, but unfortunately his form isnt to great since the WC



Phil Neville
-hehe He plays for Everton.. Sucks.. But he is doing really cood. and he is vice-captain! and its only his second year there!!



Gary Neville
-Captain of MU. Love him.



Tim Cahill
-plays wonderful.



My Reserves

Michael Carrick
-Havent really seen him play, and wasnt a fan during the WC



Darren Fletcher
-Hes like a god to the scottish team. Hes my Little elf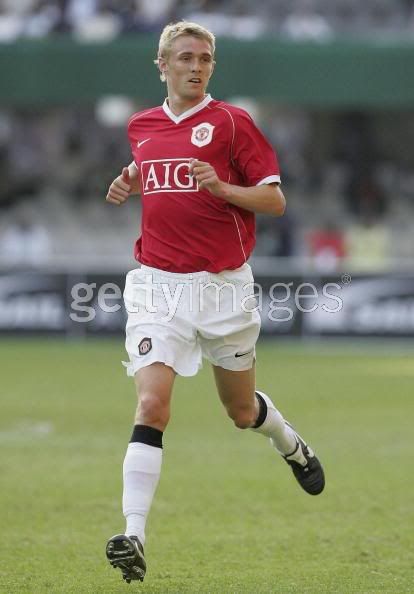 David Villa
-Awesome player!



Paul Scholes
-He strikes could kill a goalkeeper! seriously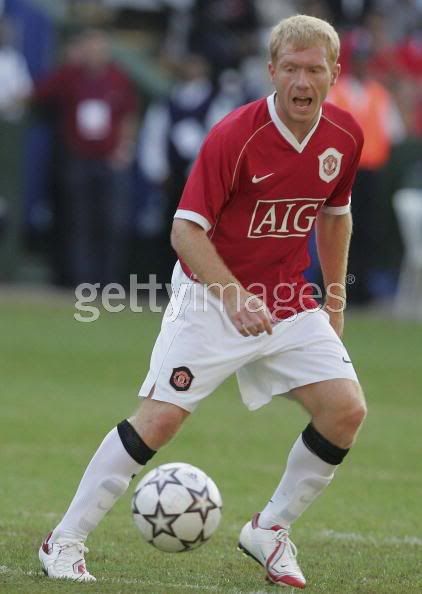 Carlos Tevez
-Wonderful Player. Another one that i liked during the WC



Victor Valdes
-Great Goalkeeper. Needs some work this season though.



Lukas Podolski
-Really this one stood out from the german team! He was my fave german!



Ole Gunnar Solskjaer
-Love him!!! I am so glad he is back!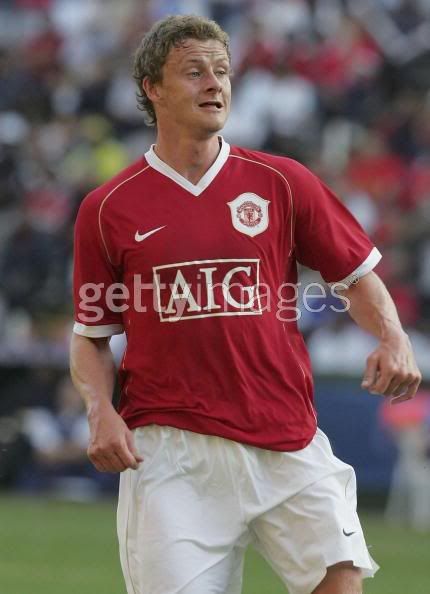 Jermaine Jenas
-Good player.



Xavi Hernandez
-Another surprisin player.



Brian Mcbride
-American PLayer who plays for Fulham, and he is relly good. He can bring Fulham back.